We Do Landscaping in Washington, CT
Lawn Maintenance & Care You Can Count On! Create Your Paradise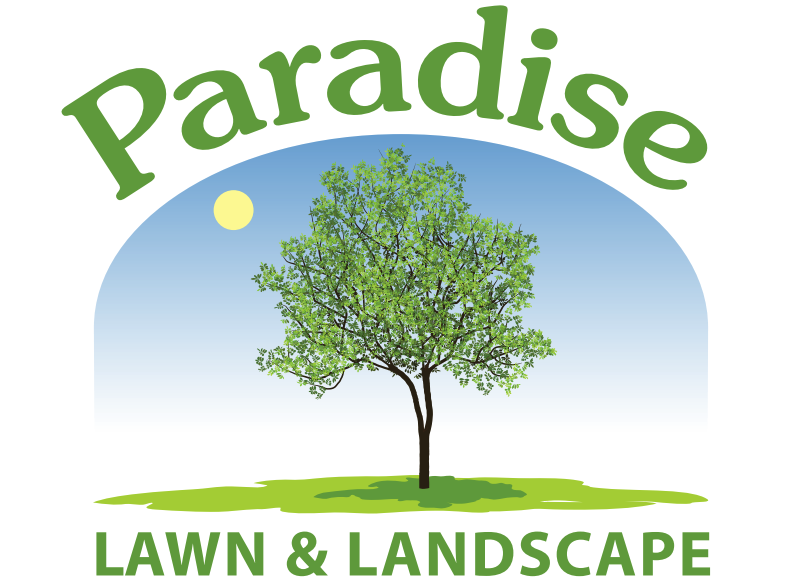 Washington Landscaping Done Right!
Paradise Lawn & Landscape is #1 for Landscaping in Washington, Litchfield County, CT.  Paradise stands for quality lawn maintenance, quick quotes and honest pricing.  We're a small landscaping company in Washington, Connecticut and we're make sure you get the detail oriented landscape job your hard earned money deserves.
Most Landscapers in Washington might get around to getting you a quote in a couple days.  Paradise is there same-day or next day.  See the difference between us and the other Washington Landscapers.
>>>Click to Call 860-935-6330 for a 100% Free Quote Today
Washington Lawn Maintenance specialists that do everything.  Everything includes lawn care, weekly mowing, residential landscaping, commercial landscaping, edging, mulching - you name it, we can help!
We Do Landscaping in Washington
Best Property Maintenance in Washington, Litchfield County, CT
Landscape Help by Professionals
Landscapers that appreciate their work
Looking for the best landscaper in Washington, CT to care for your lawn? We're the hardest working landscaping business in Washington and have the understand how to assist you with any job no matter how big or little it is. We help lots of local Washington residents with their yard care needs.
We always go above and beyond. Our team can be founding doing much more than cutting and removing weeds! Paradise Lawn & Landscape likes to aid with outdoor patio installations, stonework and even setting up the occasional outdoor fireplace.  Learn More.
Get Your Free Quote Today!
Washington Lawn Care Pros
Homeowner? We do Residential Lawn Care.
Company owner? We do Commercial Lawn Care.
Realtor?  We'll help your listings sell.
Hiring a the right landscaper can be down best aggravating. Anybody can trim a yard if they have the time. If you call every one that does Lawn Care in Washington you'll probably find a more budget friendly yard business than us! But Paradise Lawn & Landscape does not over schedule like some of the other lawn specialists in the area. You can depend on us to always appear to your home or business keep you a priority.
Many Washington homeowners appreciate our weekly lawn maintenance work due to the fact that we treat your land like it's ours. Your Landscape is an investment - the ideal landscape can increase your home values close to 20%.
Envision offering your home for 20% more than it was originally worth since you've developed a charming outdoor home total with a brand-new outdoor blue stone patio, perfectly edged beds, freshly mulched beds and a classic stone pathway leading towards the pool.
If you dream it - our masons can make it a reality.
Quality Lawn Care in Washington
Providing Lawn Maintenance & Masonry to Washington, Connecticut Homeowners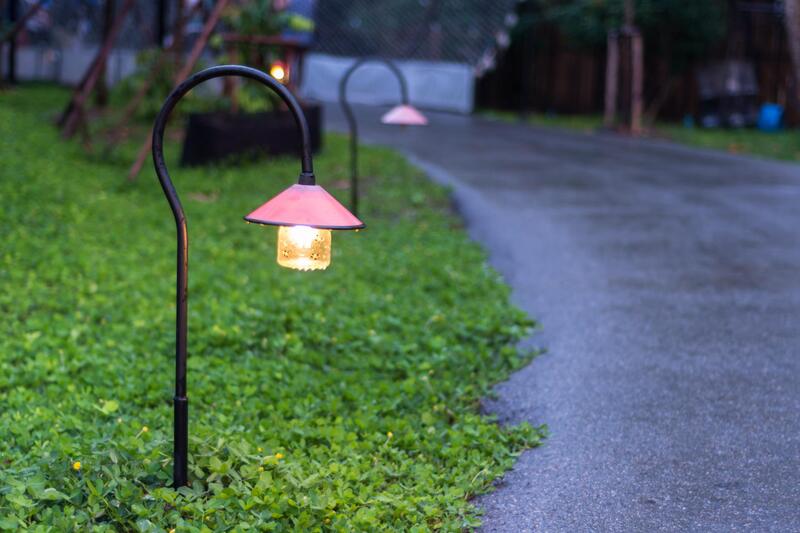 Landscape Lighting Installation
Landscape Lighting is the essential to keep your commercial or home safe and gorgeous all year long. All of Paradise Lawn & Landscape lighting products can be made use of to accent your driveway, walkway and centerpieces of your landscaping. Brighten your landscape throughout the entire year with our landscape lighting setups.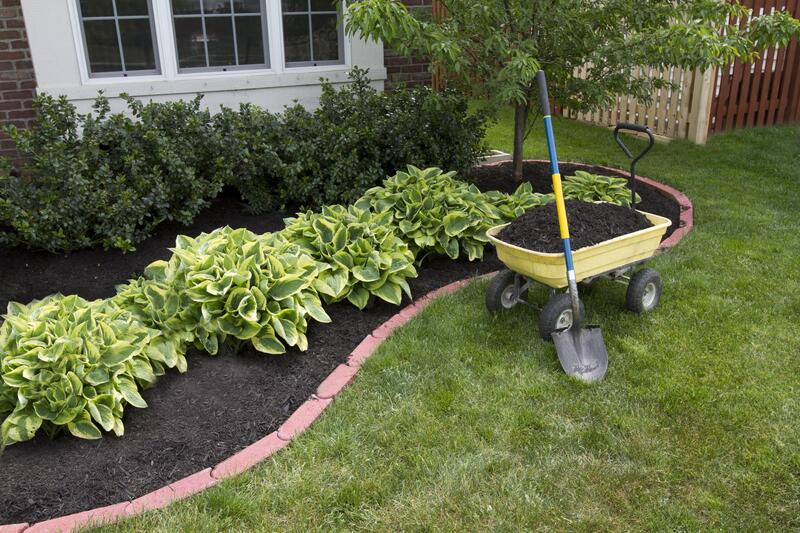 Imagine if taking care of your yard was as easy as making a phone call ... It is! Our Lawn Maintenance service will cut, water, fertilize for you - no matter the season. Keeping your front lawn or backyard lawn perfect yourself can be laborious work. Permit us to keep your backyard properly maintained and ensure it's healthy by developing a mowing, weeding and mulching schedule.  Learn More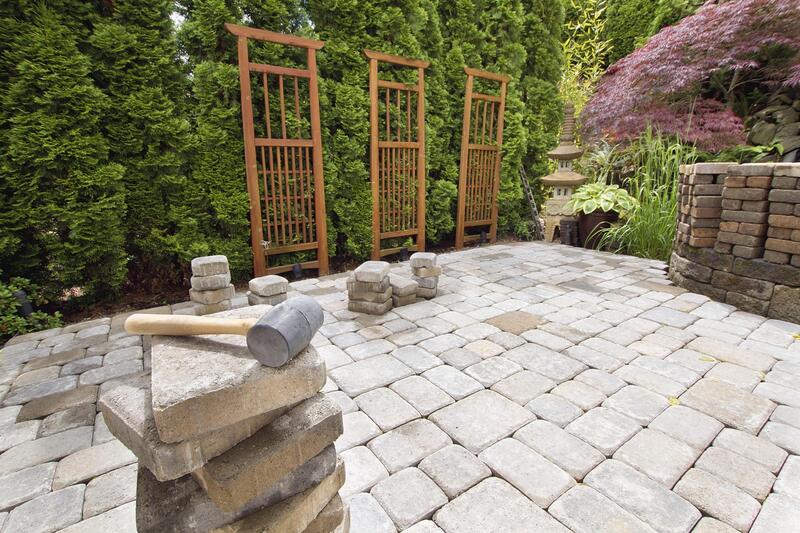 Hardscaping & Patio Installs
Hardscape can be made use of with a series of stones, pavers, and concrete to develop structures for your outside landscaping needs. We install outdoor patios, build stone walls, repair work front steps and consist of special stone pavers to line driveways. Always envisioned having an outdoor cooking location? We can do that. Your other friends in NM will definitely be jealous!
Q. Does Paradise do Commercial Landscaping?
We manage landscape management for various business, residential rentals or commercial properties and office parks in the Town of Washington. Our backyard maintenance group deals with numerous homeowners throughout Washington, Litchfield County, Connecticut providing them round the clock emergency storm damage recovery, ornamental pruning, light excavation work, snow plowing and backyard maintenance.
Our Commercial Lawn Care Team is ready to under take extensive yard care, weed control, spring and fall tidy up, shrub and bush maintenance, plant installs, tree planting, fence wall setups and keeping wall setups. Our Lawn Care Company has years of experience establishing and setting up landscapes.
Q. Do you provide Residential Lawn Maintenance in Washington?
Residential Lawn Maintenance is the back bone of our business. Properly maintaining your yard is essential to keep your residential or commercial property aesthetically pleasing. Keeping your yard preserved can be accomplished by cutting your lawn, fertilizing the grass, pulling weeds, keeping the soil and a variety of other services to help keep your backyard lively and healthy. Dealing with lawn experts in Washington can help accomplish this with specific techniques that are useful for your home. So, hire our Washington Lawn Maintenance Professionals for backyard upkeep to keep your backyard stunning and healthy.
Q. Are there any other Lawn Services you offer?
Lawn maintenance can be a range of services that can improve the total look and health of your property or business. Grass cutting is essential to keep your grass green and property healthy. Fertilization can help the lawn grow quicker by offering the right nutrients to assist your lawn grow and keep your soil mineral rich. Pulling weeds, leaf blowing, yard edging, seeding your backyard, and even cleaning up your leaves can assist your yard care to keep it healthy and looking good! All these services are incorporated into lawn maintenance and can be achieved with the help of lawn experts.
Washington CT's Go-To for Weekly Mowing
Having a lovely yard shows when having people over! When your family and friends adore your green grass, trimmed bushes, manicured trees and freshly mulched flower beds it feels really satisfying. What feels even much better is that you didn't need to slave for hours maintaining in your backyard. Let our Washington Mowing Business give your time back so you can invest it in spending time with your family and getting back to your hobbies.
We're a full-service landscaping and lawn cutting business providing landscape design, yard maintenance, landscape installation in Washington, Litchfield County, CT and neighboring towns. However the work we do does not stop there. We're here for the long term and will take care of your residential or commercial property for all 4 seasons!
Washington Connecticut Residential Lawn Care Services:
Yard Mowing
Patio Design
Fall Cleanups
Bed Mulching
Bed Maintenance
Pruning/Hedge Trimming
Yard Design & Installation
Hardscaping
Spring Cleanups
Weeding
Aeration/Overseeding
Tree Removal
Lawn Trimming
Landscape Design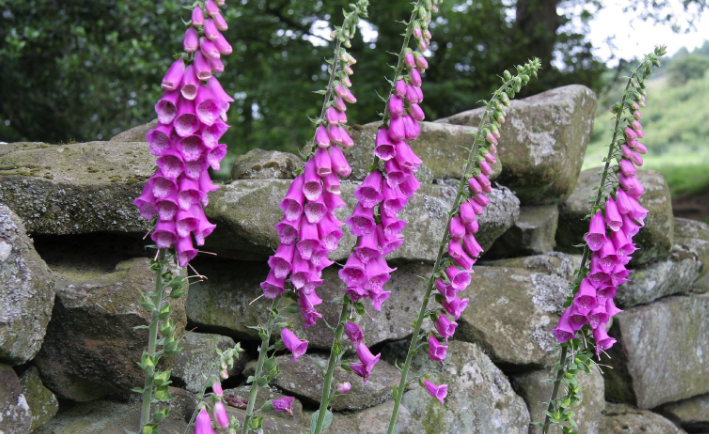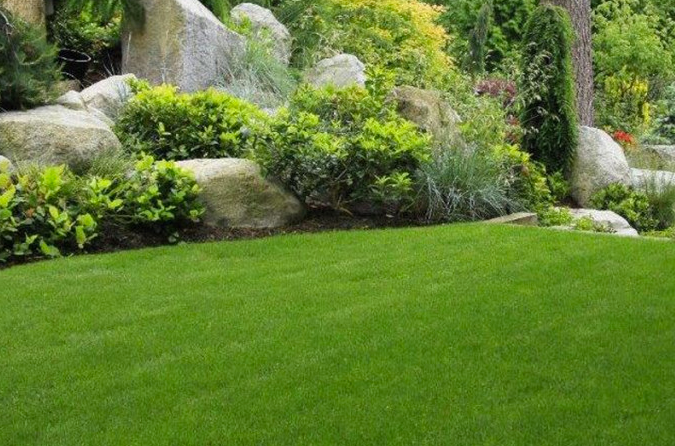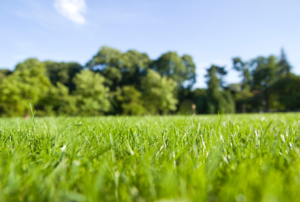 Whether you have a green thumb or more of a brown thumb, we've got some great tips that will help you take care of your lawn. These tips will help make sure that you keep your lawn healthy & happy. Remember to call your local lawn care specialist if you'd like to talk to an…
Our Phone Number: 860-935-6330
Paradise Lawn & Lansdcape's Service Area:
Washington, Litchfield County, CT including 06755, 06776 and 06794.  We also service neighboring towns including Kent, New Milford, Roxbury, New Fairfield, Sherman and Brookfield.
100% Free Same Day Estimates!