Paradise Lawn & Landscape
When you're looking for a landscaping company, whether it's for your home or another property, you want to be 100% confident that you're going to get the best bang for your buck. At Paradise Lawn & Landscape, we know exactly how you feel. We need to get groceries and fill our cars with gas too- we see prices going up and know that these days, we need to make our dollars stretch as far as they can.
But stretching your dollars when it comes to lawn, landscape, and hardscape is not the best idea. You don't want to get overcharged, of course, but you don't want the work on your property to be poorly done. That's where we differ from our competition: We take pride in our work, and we simply don't allow a job to be done poorly or to go unfinished. Word of mouth and reputation is everything, and even though you're reading this on a website, odds are you heard about Paradise Lawn & Landscape from a friend or neighbor. We know how strong a friend or neighbor's recommendation can be, so we always strive to do the absolute best, even if it means making a little bit less money at the end of the day for us.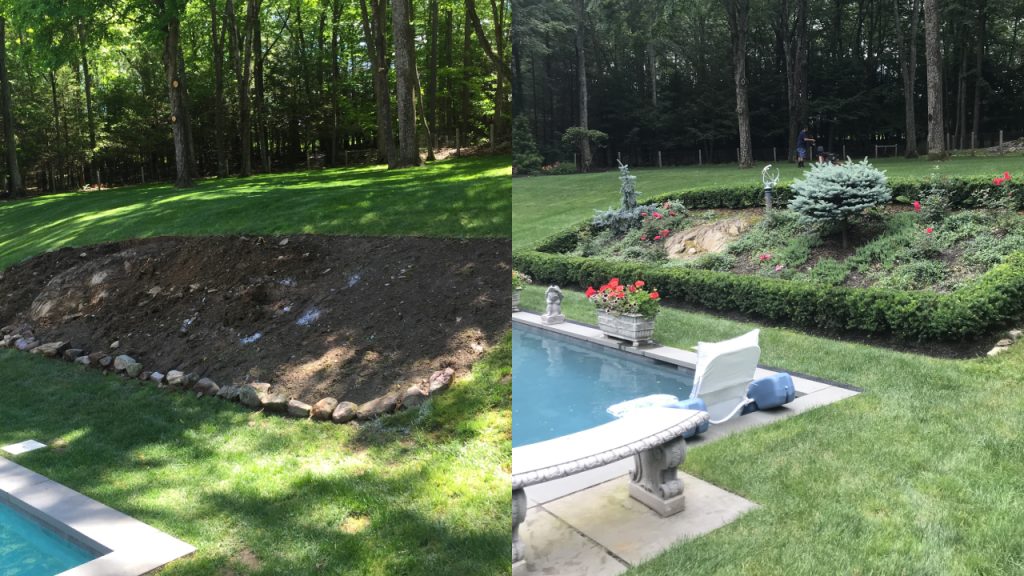 Three things matter to us when it comes to lawns, landscaping, and hardscaping: Speed, Experience, and Quality. But not in that order! We want to build relationships with our customers. We don't work quickly because we want to- we need to work quickly so that we can get to all of our customers. We offer competitive pricing, so we need to complete our jobs on-time to get to the next site. Somehow, the to-do list still keeps growing!
But that doesn't mean we rush things. That's where experience comes into play. We have access to some of the most experienced landscape and hardscape technicians, arborists, tree surgeons, and patio experts in the state of Connecticut. And we utilize them to put as much experience as possible behind every job and project we take on. Not only that, but our crew is full of workers who have decades of combined experience to handle every little detail of your yard, trees, and hardscape. We pride ourselves on our eye for detail, so rest assured that working quickly does not mean working sloppily.
Finally, we care about quality work. Speed and experience are nice, but neither matter unless the work you do is high-quality work. And we pride ourselves in doing quality work by trying to communicate with our clients as best as possible. Like we said, we want to build long-term relationships, and that doesn't happen without good communication between us. So when you tell us what you want, we do our best to give you exactly what you asked for. We stand by our jobs- we are always happy to come back and fix something that we might have missed. At Paradise Lawn & Landscape, we want to build long-term relationships with our clients, so we are always happy to go the extra mile to satisfy you.
Need a referral to a great house cleaning company in Washington?  Litchfield County House Cleaning has earned our recommendation.