Like patios and walls, paths & walkways need to be created with your property's unique characteristics in mind
Everything from soil condition and composition to the slope in your property will determine how a path will be made on your property.
This is another place where we need to warn against DIY'ing this kind of project. Why? Because paths and walkways should offer assistance, not obstacles. And if you create your own path or walkway in your yard, you'll be lucky to get a single stone or paver to be perfectly level. At Paradise Lawn & Landscape, we know that it's harder than it looks, so we have hired the best of the best to help you construct the path or walkway or your dreams.
Our expert hardscape technicians understand what goes into building paths and walkways. And we are sorry to say, but a few hours on the internet does not make you an expert. You don't want to build a nice path yourself, only for it to fill up and turn into a pond every time it rains? Then rely on Paradise Lawn & Landscape to properly build you a path on your property that will be functional and beautiful.
What's the difference between a walkway and a path? Walkways usually lead to your door and give someone the shortest route from A to B. A path usually wanders a bit. A path might curve for purely aesthetic reasons, and paths are often incorporated with other landscaping or hardscape to allow homeowners to enjoy the outdoors more. Other than that, they are exactly the same, the terms are interchangeable for us.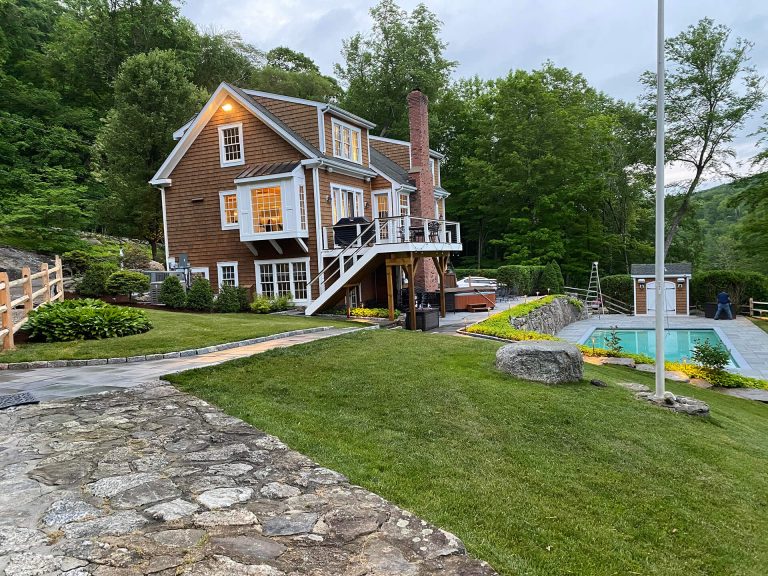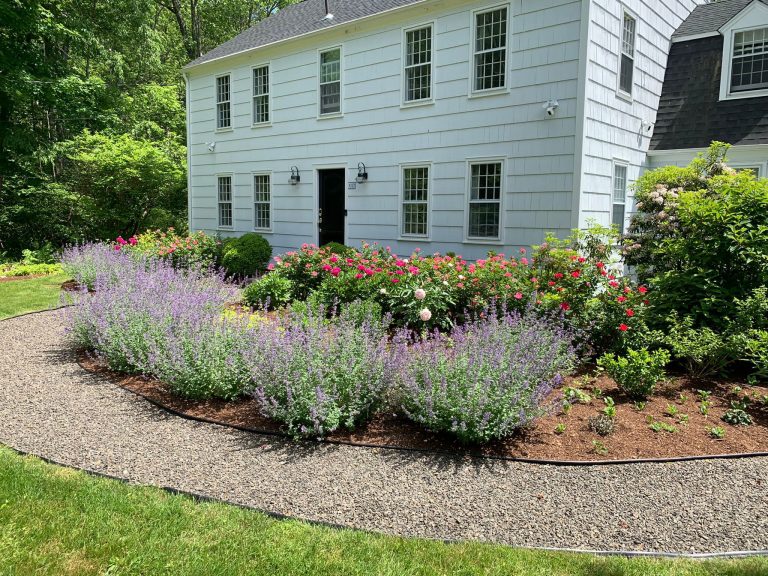 Your Yard Is Waiting For Us
We are specialists that do everything.  Everything includes lawn care, weekly mowing, residential landscaping, commercial landscaping, edging, mulching – you name it, we can help!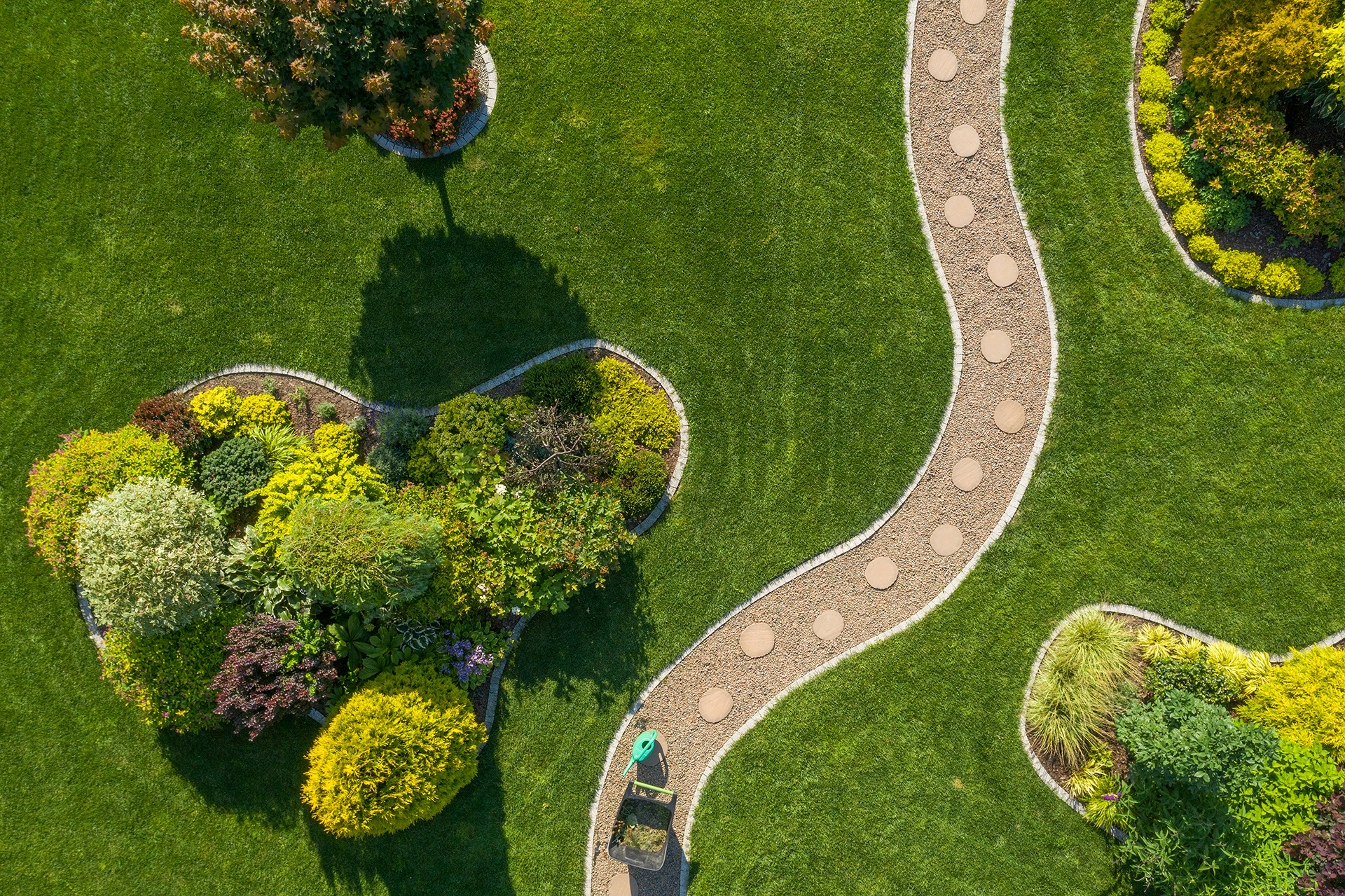 We work with all sorts of stones, pavers, brick, concrete, etc. If there is a material to make a path or walkway, then we have probably used it before. Experience is the most important thing when it comes to planning and building paths and walkways, and we've got heaps of experience. Let us use the experience to help you get the job done right the first time! You might not even know what type of pattern or material you want to use for a walkway- that's just fine. Give us a call and Paradise Lawn & Landscape will walk you through the process. We can show you materials, sample designs, and help guide you from start to finish. Let us handle the stress!
If you have company over to your house, then a path might be a great addition to your property, allowing guests to take their own little guided tour of your yard. If you're in a neighborhood where houses are close to each other, a nice walkway to your front door can completely refresh the look of the front of your property. No matter how ambitious you are, call us at Paradise Lawn & Landscape if you are planning on creating a path or walkway on your property. We will be happy to point you in the right direction, and we'll be even happier if you let us help make your landscape and hardscape dreams a reality.