As anyone who has ever had a patio installed knows,
the process is not as easy as it may seem.
The process is not as easy as it may seem. There's a lot of work that goes into ensuring a patio is level, properly installed, and will last for years to come. That's why at Paradise Lawn & Landscape, we have become known as the best in the business when it comes to patio work. We take the time to do things right, and our customers have always been happy with the results in the end. If you've got a patio project anywhere in Litchfield county, give us a call.
We have a dedicated crew of hardscape installation techs whose job is to make sure every little detail of your patio is perfect. We don't just work quickly, we work hard and we work with an eye for detail. Paradise Lawn & Landscape is known in Washington, CT and surrounding area as the premier source for quality materials and workmanship when it comes to all things patio-related.
We can work with municipalities if you need to get town permission for construction of your patio as well. We are happy to work alongside designers and other contractors. We can, however, help you design the patio of your dreams as well! At Paradise Lawn & Landscape, we love to help our clients come up with creative ways to enjoy their property. And of course, we are glad to work with commercial clients like condominiums and office buildings as well. If you need help with your patio, big or small, call Paradise Lawn & Landscape in Washington, CT. We service all of Litchfield county, and if you're outside Litchfield county, give us a call anyway and we can connect you with one of our friends whose work you can trust.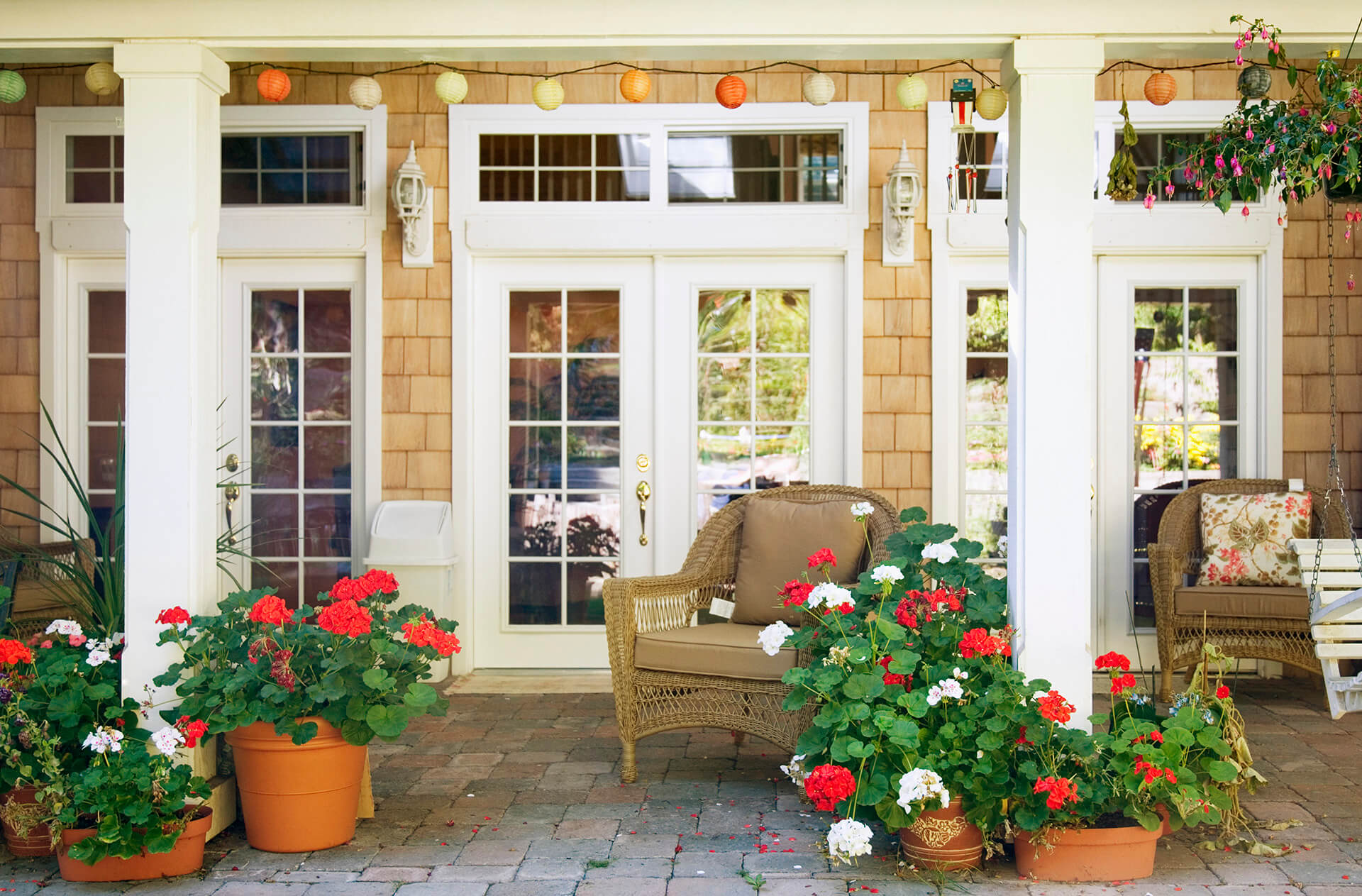 Your Yard Is Waiting For Us
We are specialists that do everything.  Everything includes lawn care, weekly mowing, residential landscaping, commercial landscaping, edging, mulching – you name it, we can help!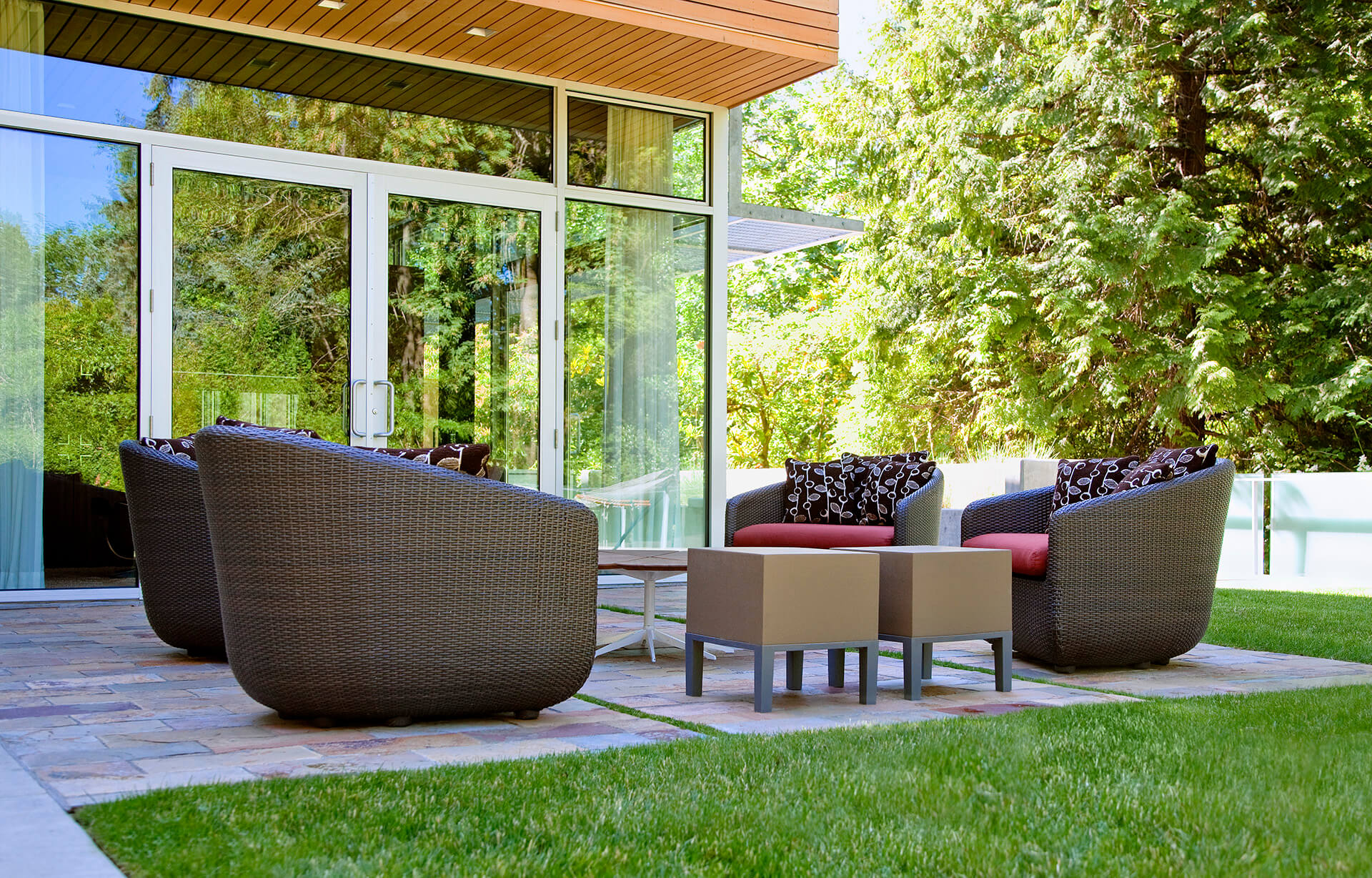 We work with all sorts of patio materials. From old to new styles of patios, we do it all. We work with stone and brick as well as some of the more modern stamped concrete and interlocking concrete pavers. We work with all sorts of colors, sizes, and surfaces and we can always customize our service to meet your personal needs. Let our years of experience make your yard look more beautiful with a nice new patio. 
Installing new patios isn't the only thing we do. We also take care of patio repair as well. Even though you probably can DIY, the outcome won't be very pretty- trust us. We've been fixing DIY mistakes for decades at this point. If a storm or fallen tree has damaged your patio, call us instead of heading to the hardware store. If we do the job, you'll know it was done right, and it will look like nothing ever happened. Even if your kids or pets managed to damage some stones or pavers, we can always help out with smaller patio repairs too.
If you're thinking about having a patio installed, or if you need repairs on an existing one, there's no better place to call than Paradise Lawn & Landscape. We'll make sure the job is done right, and we'll stand behind our work 100%. Contact us today to get started!