Allow Us To Install
Walls Around Your Garden
Paradise Lawn & Landscape is your go-to company for building any type of wall on your property. Whether it's cosmetic or a functional retaining wall, we are the company to call when it comes to everything related to walls. We deal with commercial as well as residential walls and hardscape, so we are ready to handle everything from big to small.
The position of your home and the characteristics of your property will determine what type of wall you have. Retaining walls are required on slopes for structural support, and use footings which are often set deep into the ground in order to retain soil and drain properly.
Freestanding walls are used when the property is more flat and are usually used to divide up larger landscapes. Freestanding walls can help break up your property visually and make your yard much nicer to look at.
Since we work with patios, paths, and all other sorts of hardscape, we are happy to think creatively and help you integrate walls into the hardscape plan for your home. Finally going to build that outdoor kitchen that you have always wanted? We are here to help every step of the way. From design to the finishing touches, Paradise Lawn & Landscape is always ready to help you with your patio needs.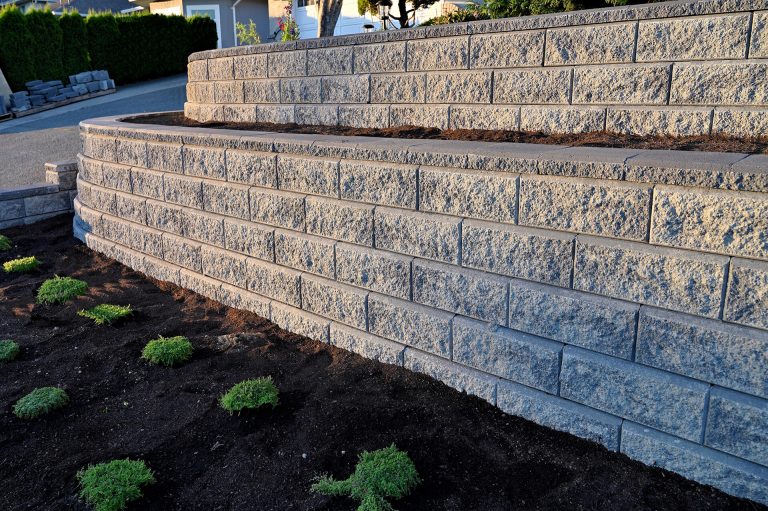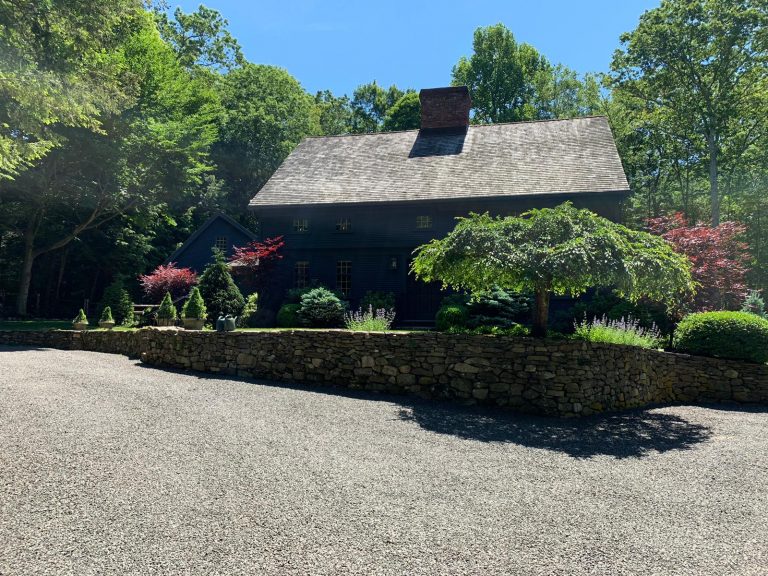 Your Yard Is Waiting For Us
We are specialists that do everything.  Everything includes lawn care, weekly mowing, residential landscaping, commercial landscaping, edging, mulching – you name it, we can help!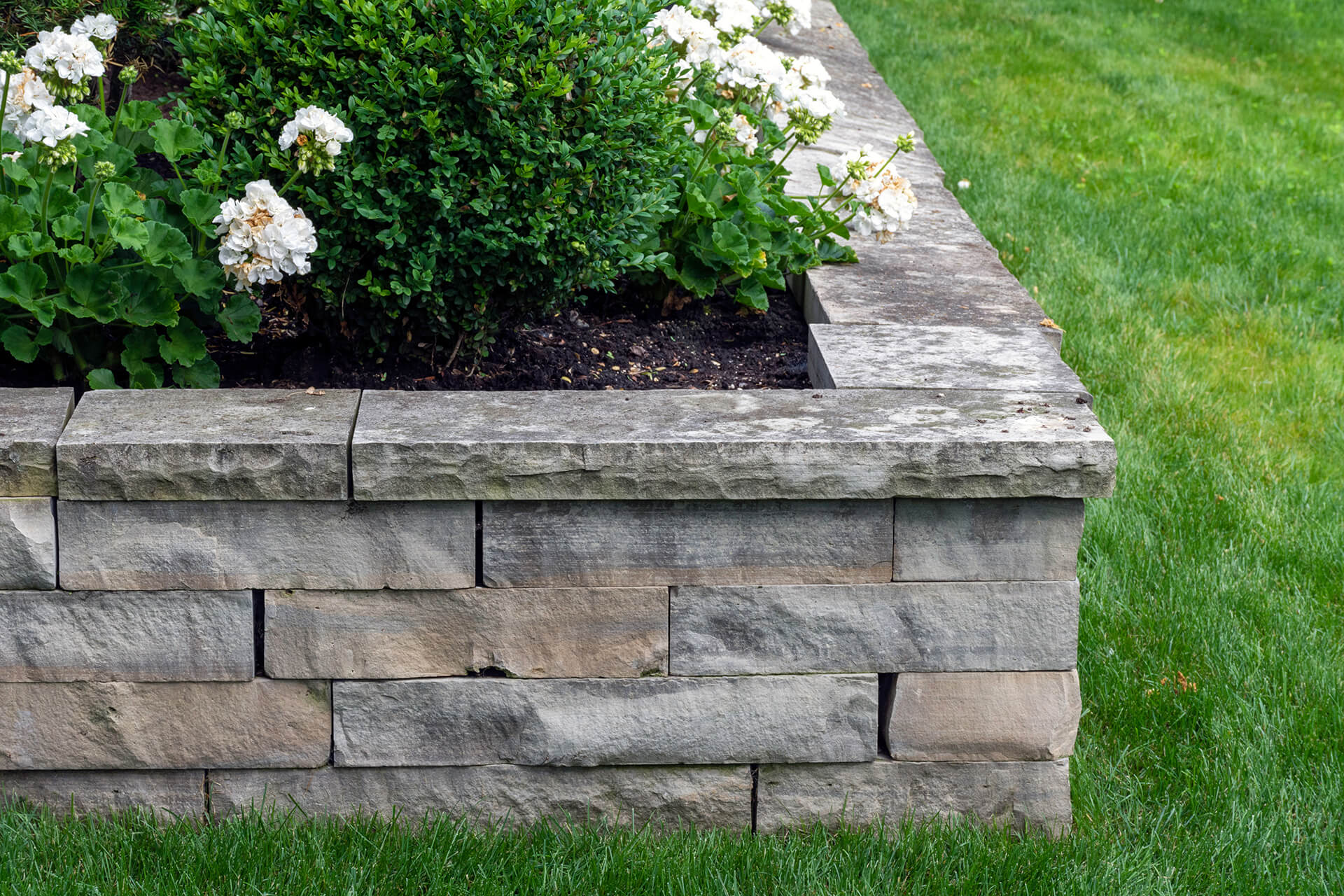 We are aware that these days everyone wants to DIY their upcoming lawn or hardscape project. First off, never DIY anything that's structurally related to your property, like a retaining wall. Retaining walls often need to be designed by a certified professional (which we can help you source if necessary) and must be built in order to retain and drain tons of soil. A project like this is not something you should attempt to DIY. As soil gets soaked, it gets far heavier, and a retaining wall needs to account for that and help drain the soil. If you DIY a retaining wall incorrectly, you could have a mudslide on your hands. Do yourself a favor and leave retaining walls up to the pros.
In all honesty, a freestanding wall isn't a very good DIY project either. That's because it takes years of experience to understand how to build freestanding walls. Freestanding walls are for appearance, and you don't want your first-time project on display in your backyard. Odds are it won't look very professional, and you'll need to call someone to fix up your work. Avoid that headache altogether and just give us a call. We have masons and hardscape professionals who build freestanding walls every day. We don't want to brag, but we make some of the best-looking freestanding walls in CT. If you want to improve the look of your yard with a freestanding wall, give Paradise Lawn & Landscape a call today.
So reel in your need to DIY everything and don't go crazy and build yourself a freestanding wall in your yard. It won't turn out pretty- we've been down this road before. With some planning and some help from Paradise Lawn & Landscape, you can have a beautiful, professionally-made wall on your property- built specifically to your needs.